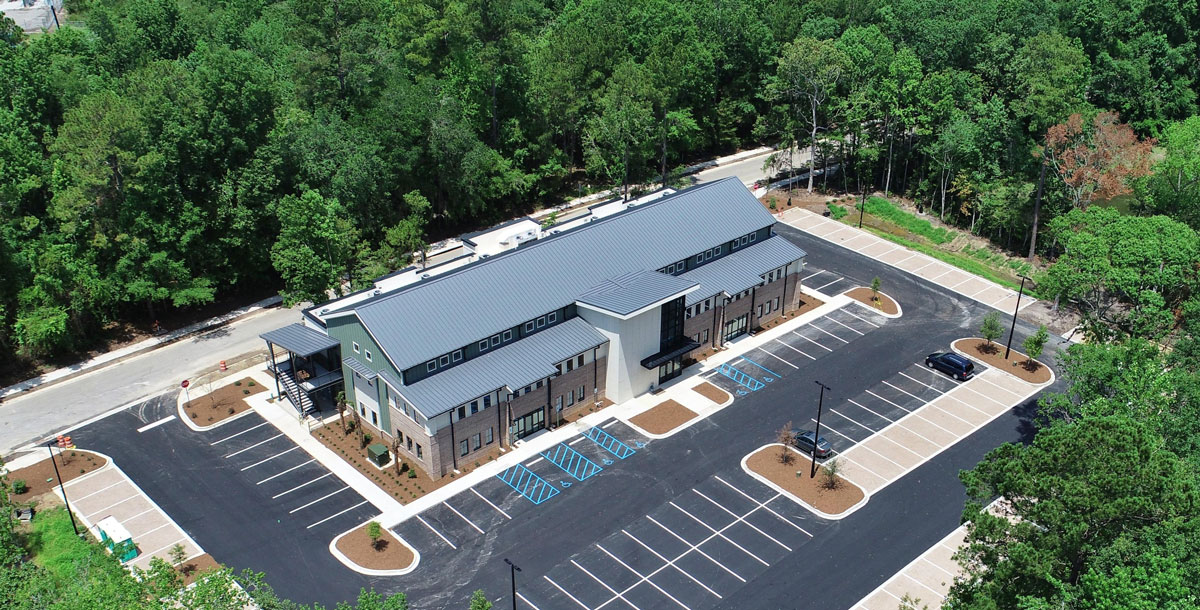 CEMS Engineering, Inc. relocated to the Bentons Lodge Executive Office located at 108 Bentons Lodge Road in Summerville, SC as of June 21, 2019. This two- story 20,000 square foot building is the new headquarters for CEMS. The building provides the necessary space to support the company's growth. The design and production areas have been expanded;  and, the building will continue to house its growing project management, engineering, architecture, marketing, finance, and administration departments.
The building integrates CEMS' architecture and engineering design solutions, providing a technological showcase for its energy efficient solutions. CEMS designed the new facility to offer an efficient, comfortable, and pleasant work environment for the expanding CEMS team. Reflecting the multi-discipline environment of CEMS, the building features structural steel elements, exposed building systems and architectural features throughout the space. Permeable paving, native landscape buffers, continuous air barriers, high efficiency mechanical systems, and LED lighting demonstrate CEMS' commitment to sustainable initiatives. CEMS provided building and site design services for this project.
Stephen Mahaffey, President/CEO noted, "We are excited to have a first-class facility that reflects our first-class TEAM".